Born in Edinburgh, Scotland. Studio in London. Chinese/Mauritian/Scottish.

Awarded PhD in 2022 in Fine Art at the Royal College of Art, London, on 'Imaginal Travel: political and ecological positioning as fine art practice'.
Teaches and lectures at the Royal College of Art London, ARTEZ Arnhem Netherlands, Edinburgh College of Art, Goldsmiths University, London; Konstfack University of Arts, Craft and Design Stockholm. Devises and runs workshops and projects with the the V&A and Young V&A, London; Ca' Foscari University, Venice; Imperial College, London; New Town Culture, London; Great Ormond Street Hospital, London; St George's Hospital, London. BAME Expert in Fine Art for the BBC. Work is held in public and private collections internationally.
Represention and Sales
Martina Gracis
martina@albertapane.com
Galerie Alberta Pane, Paris and Venice.

PR and Press enquiries
Binita Walia
binita@thespaceinbetween.co.uk
The Space inBetween, London.
Supported by
The Artists Agency, UK.
Email
Social Media
Instagram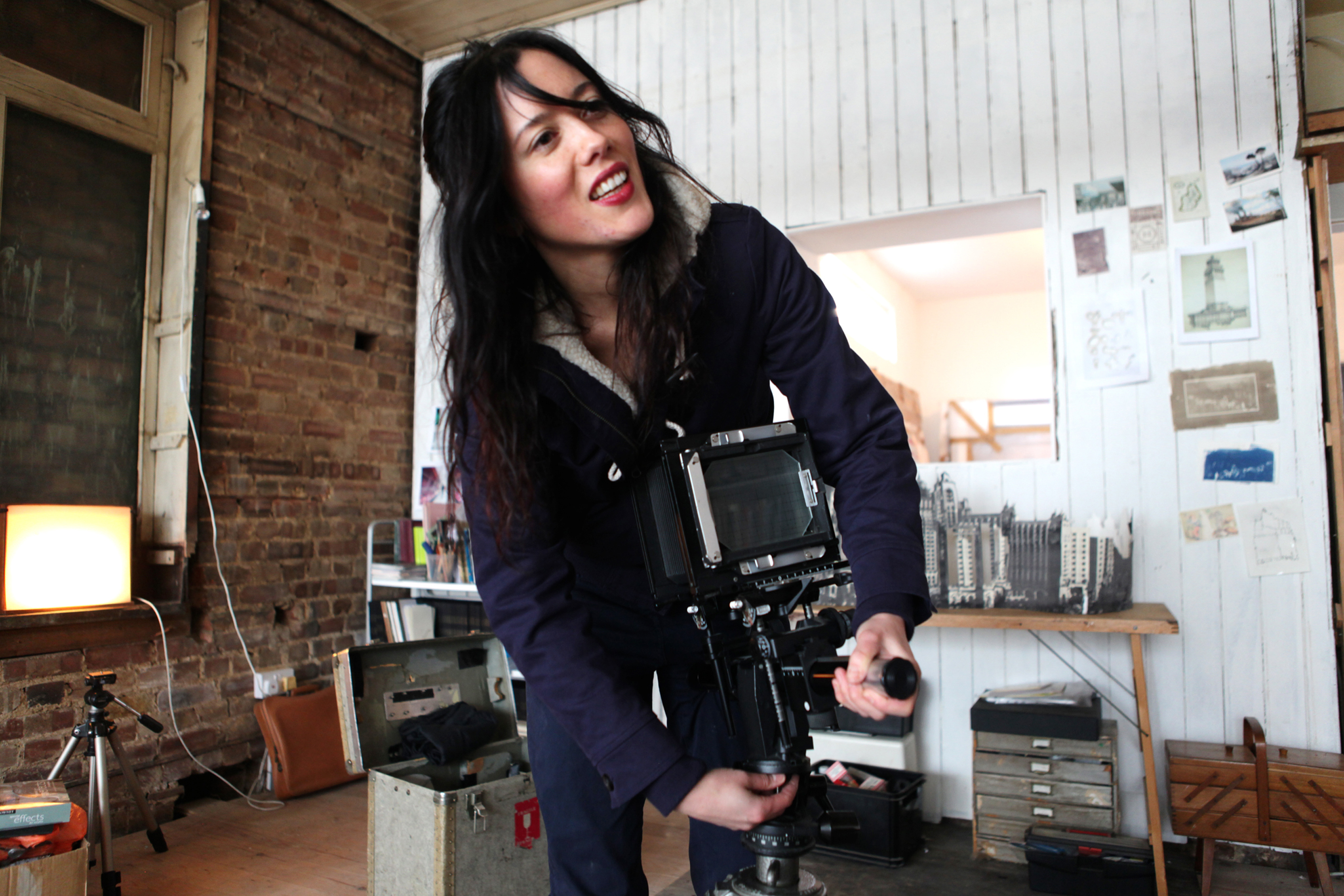 ---
Biography
Gayle Chong Kwan is a multidisciplinary British artist whose photographic works, immersive installations and shared sensory events are exhibited internationally, both in galleries and in the public realm. At the core of her practice is an expanded and embodied notion of photographic practice through which she explores simulacra, the sublime and the politics of travel, trade, and waste. Her work develops through historical and contextual research, engagement with communities, in response to the specificity and histories of a site and communities.
Her PhD Doctoral Thesis at the Royal College of Art explores 'Imaginal Travel; political and ecological positioning as fine art practice' to provide perspectives and possibilities to observe, model, and contest aspects of political and ecological life that traverse the material and spiritual, modes of interiority and exteriority, and the individual and collective.
She uses techniques of collage, construction, and the creation of mise-en-scene landscapes, sensory experiences, and sculptural pieces to be worn on the body, often made out of detritus, remains, and documentary sources. She often works with people and communities in non-gallery settings, often in the public realm, and engages in research with collections and archives and people's relationships with them as a focus for her work.
She has made landscapes out of rotting food, transformed a concrete underpass into a cave using 20,000 milk bottles, hosted a sensory banquet for a hundred people in the British Library to taste their collection, created an immersive photographic work in the longest tunnel in London Underground, made quarantine islands from historical images of diseases, and created photographs that people can wear out of the V&A collection.