The Circulating Department (2021)
Photographs, wooden stands, simanay, thread.
V&A Museum
London

Gayle Chong Kwan was Artist in Residence in Photography at the V&A between 2019 - 2021, during which she explored the museum as process, movement, and as a force of deterritorialization in relation to objects, people, and collections, and developed a series of photographic, wearable, and sculptural work, which was installed at the V&A.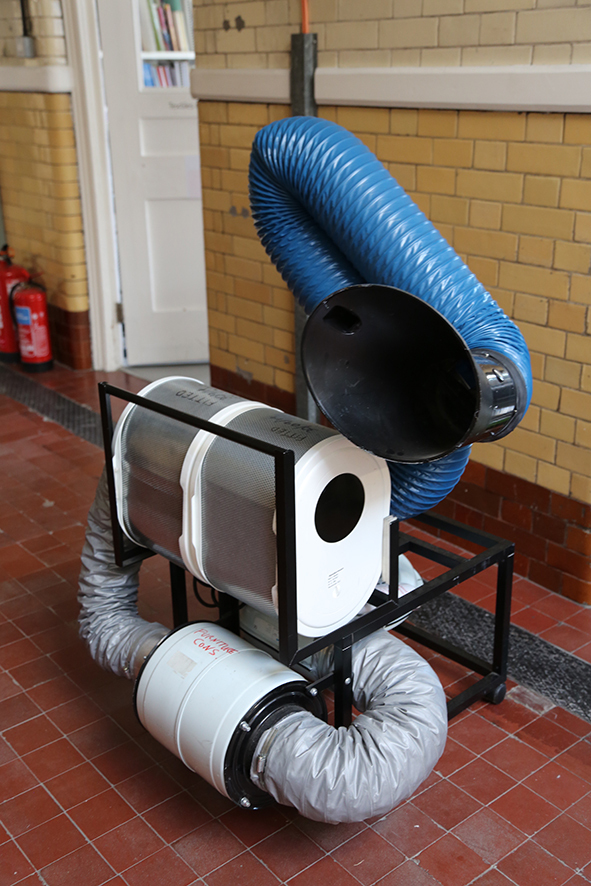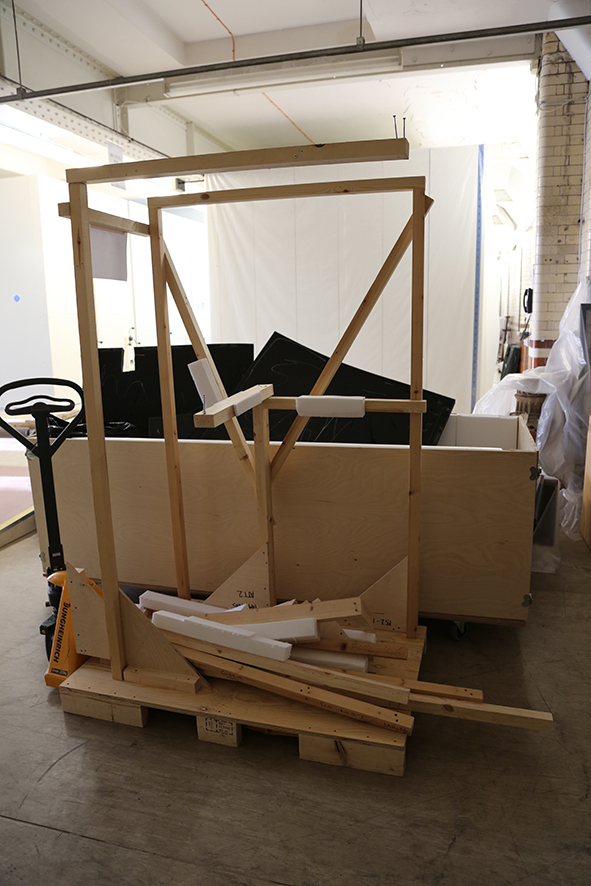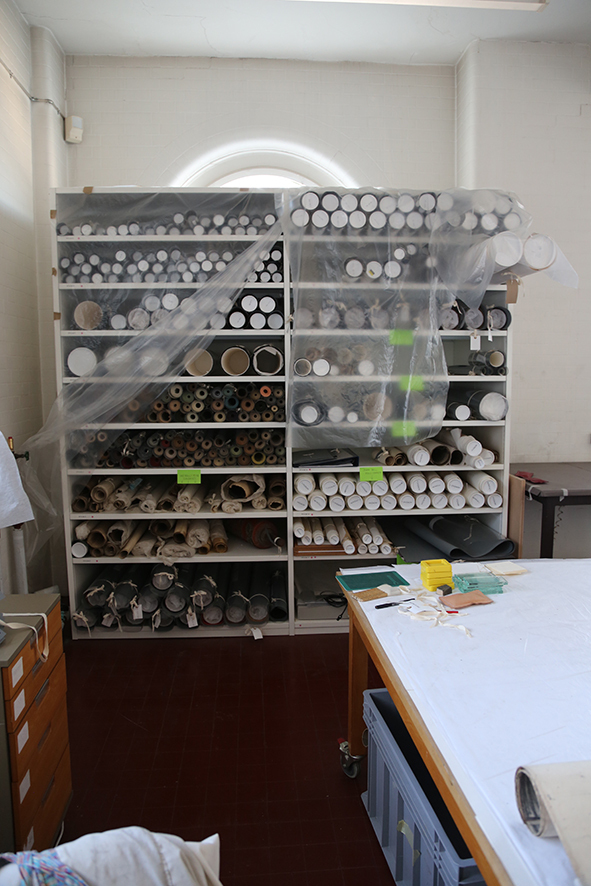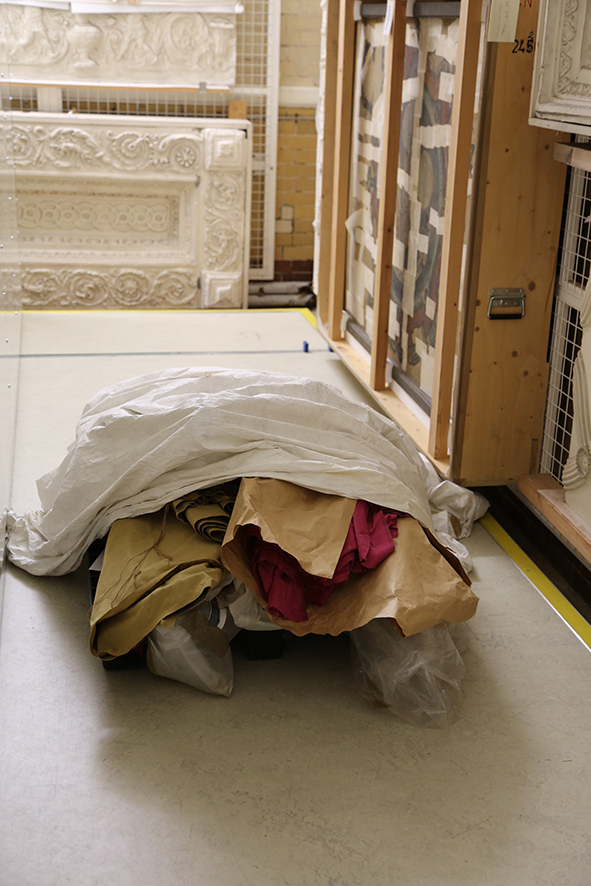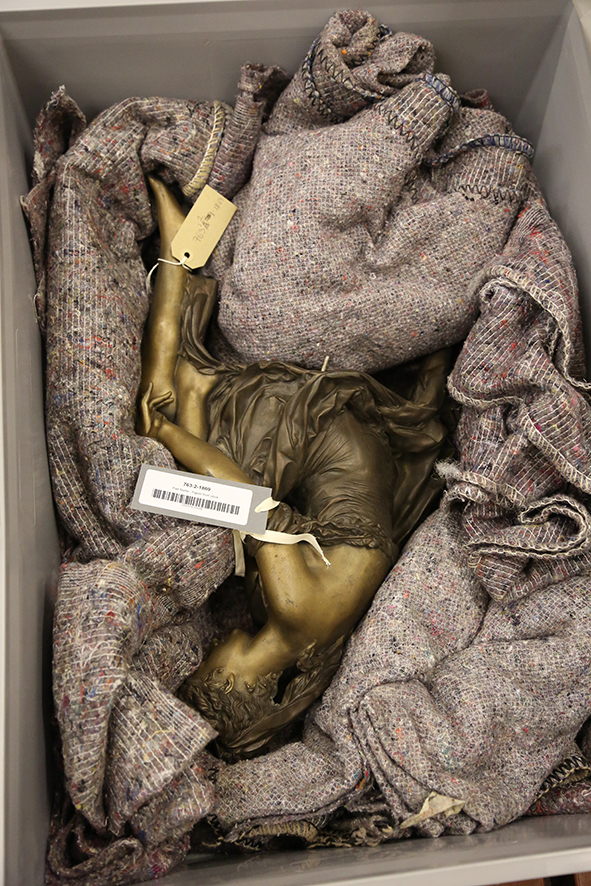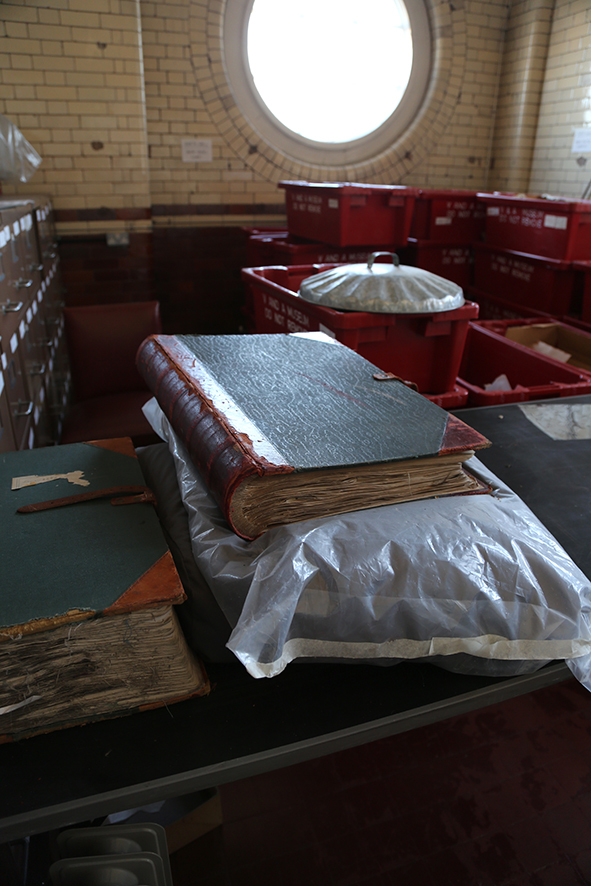 I became fascinated by the V&A's historical Circulation Department, which lasted between 1850 and 1977, after which objects in its collection were dispersed throughout the wider collection. Its archives are kept at Blythe House, where objects not on display at any of the V&A museums are stored. Unlike the rest of the V&A which had a '50-year rule', whereby only work that was over 50 years old could be collected, the Circulation Department collected contemporary work. The Circulation Department was the first 'travelling gallery' in the UK, and loaned original works and copies to provincial and national museums, libraries, galleries, art colleges, and schools. The department had a higher than usual intake of women, many of its staff were educated at art college rather than Oxbridge, and some were members of the Communist Party of Great Britain.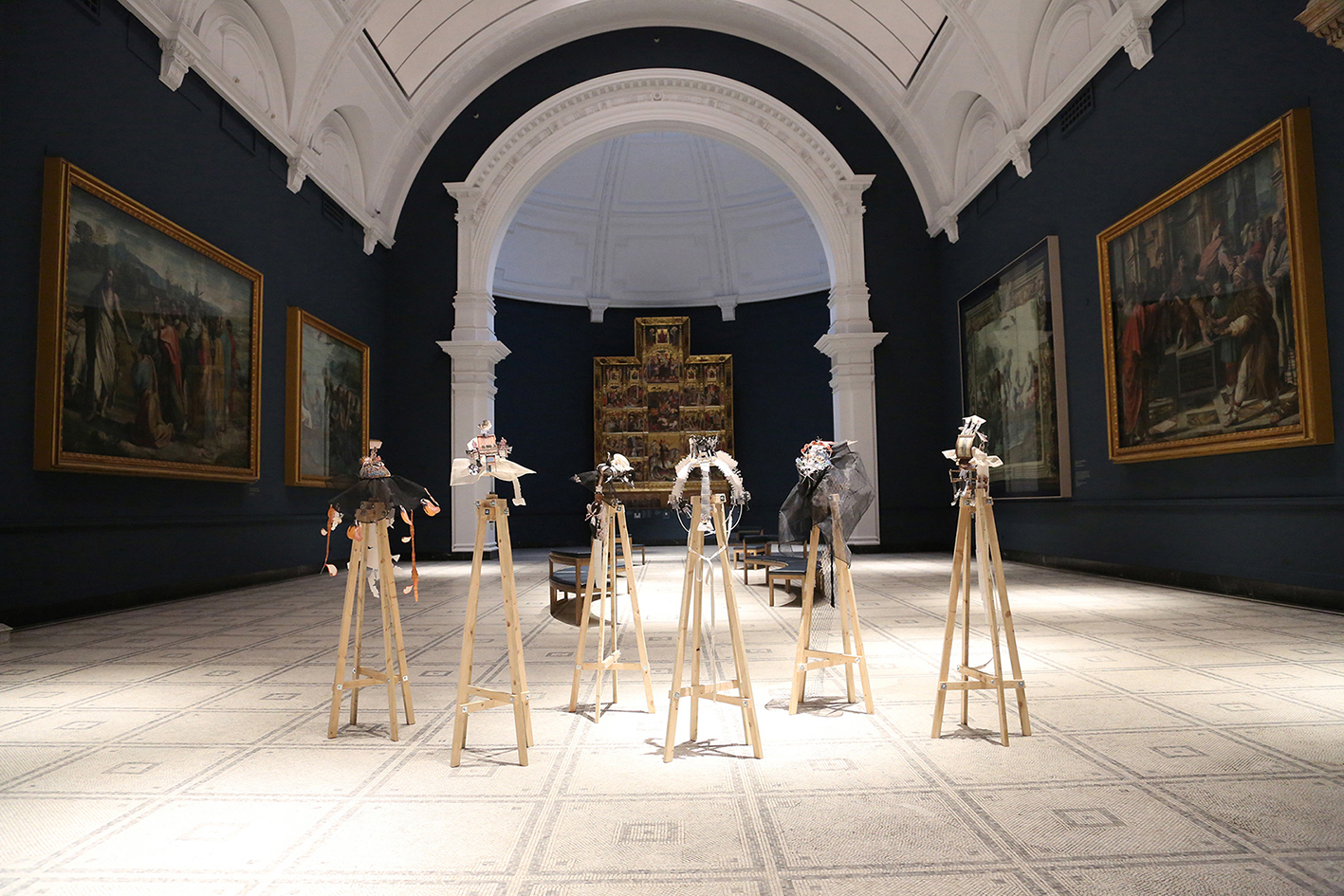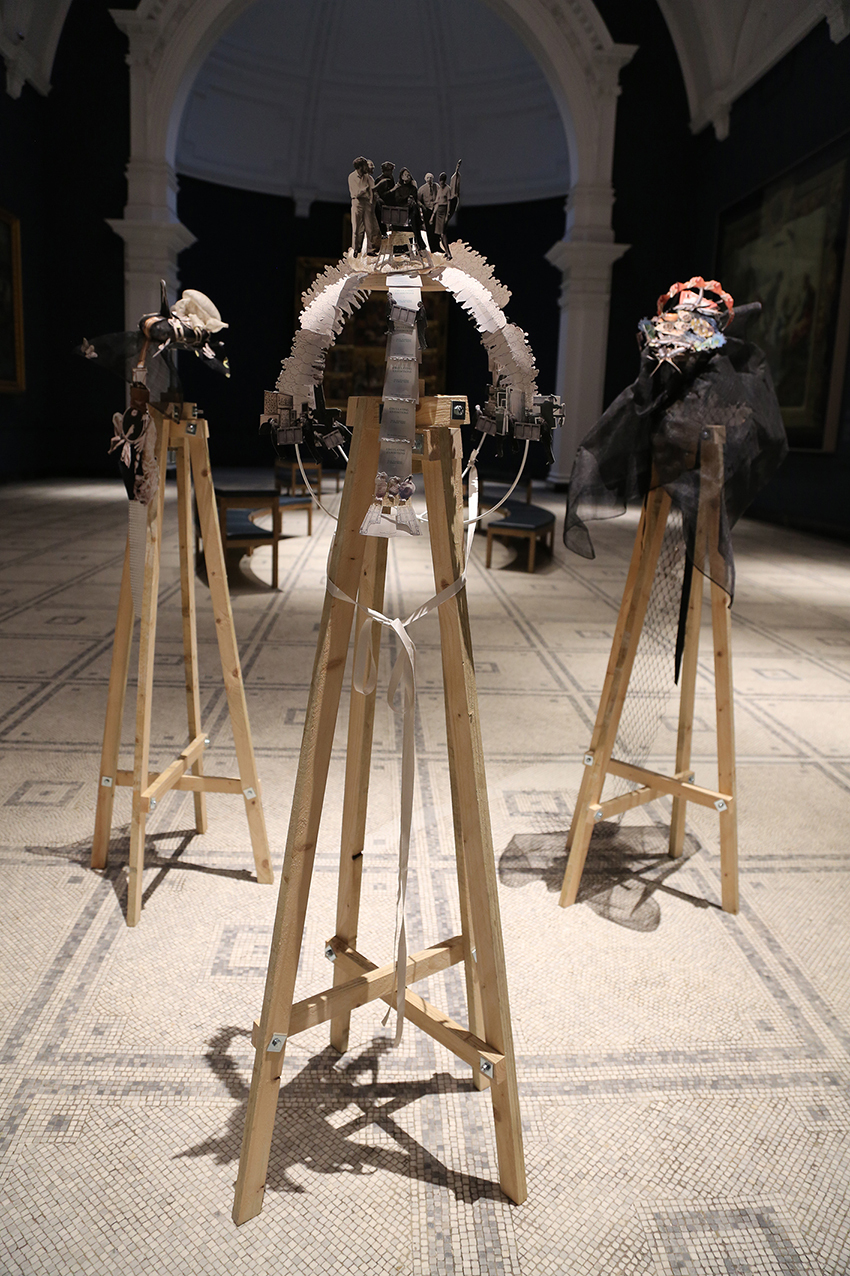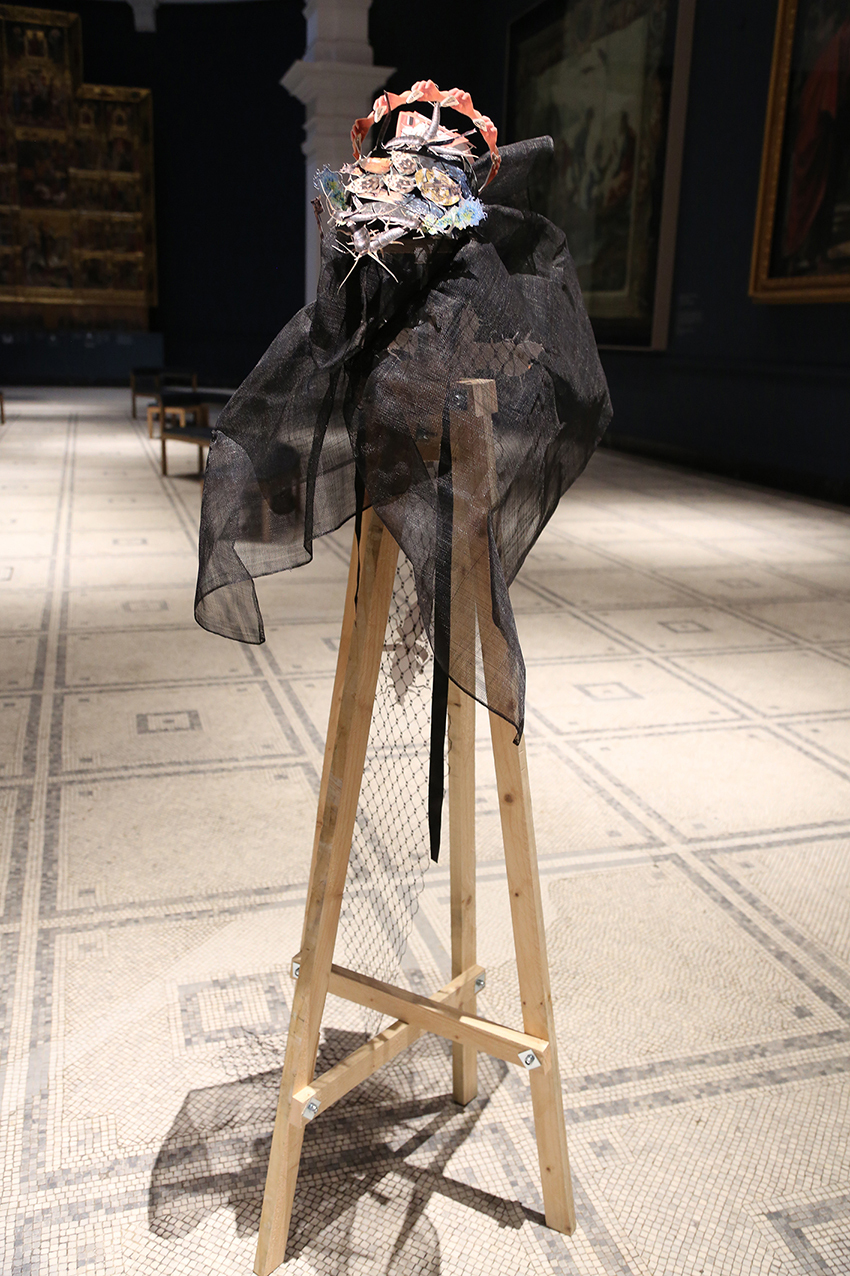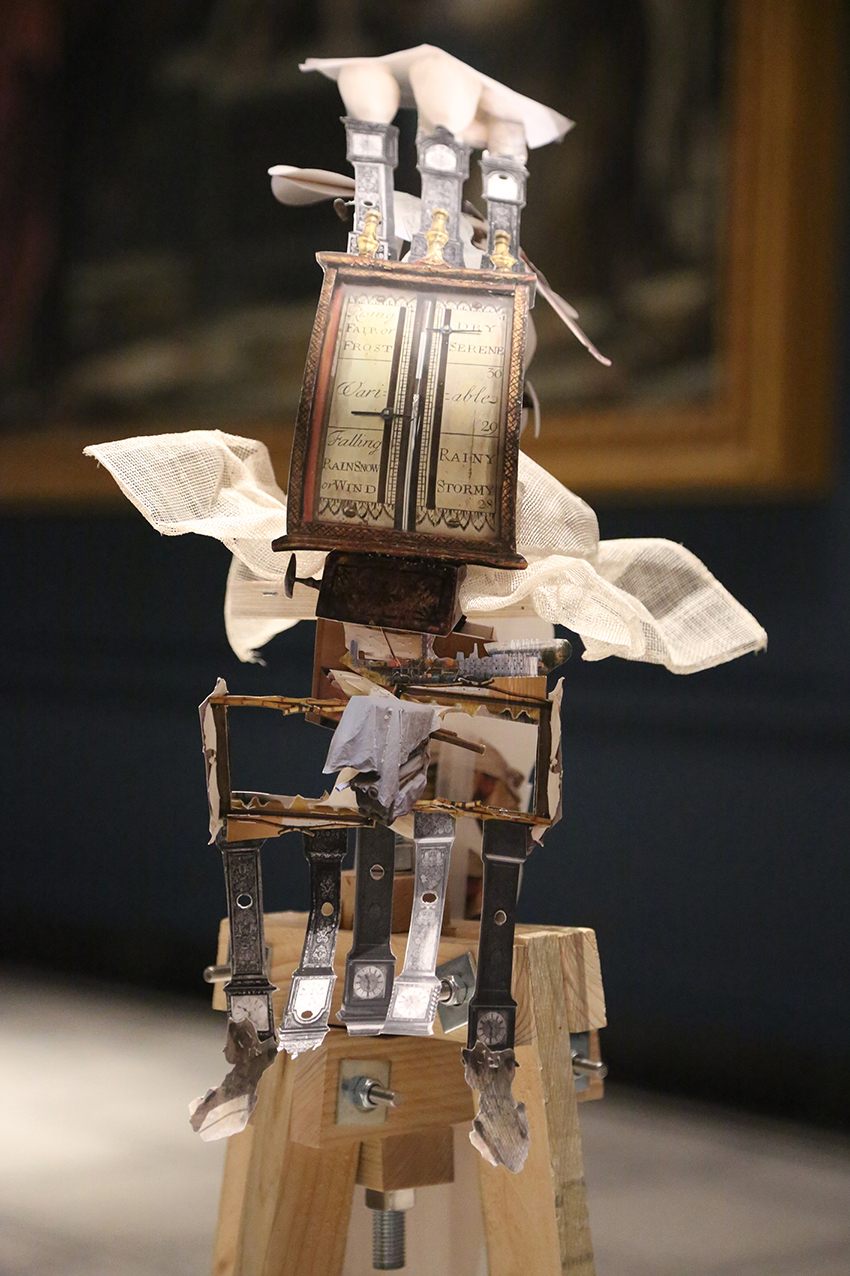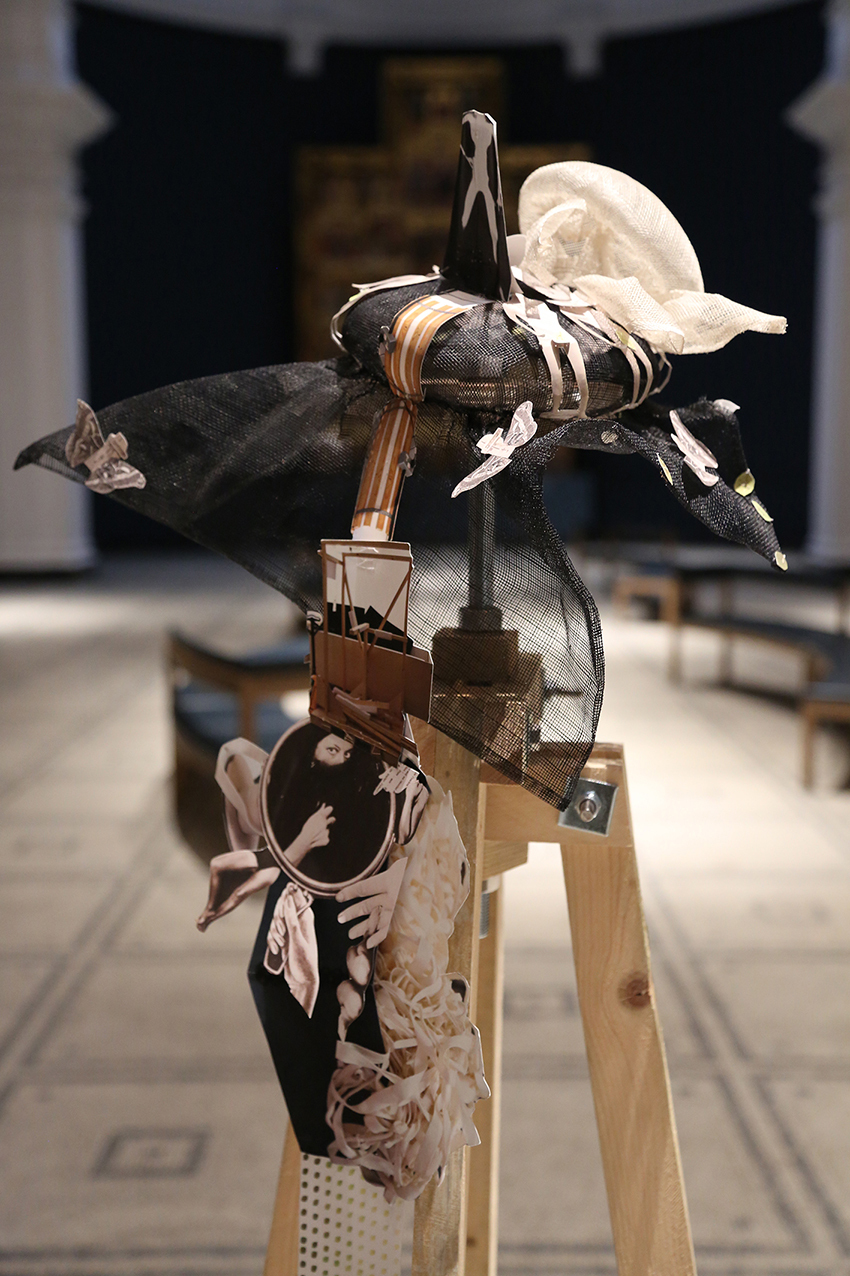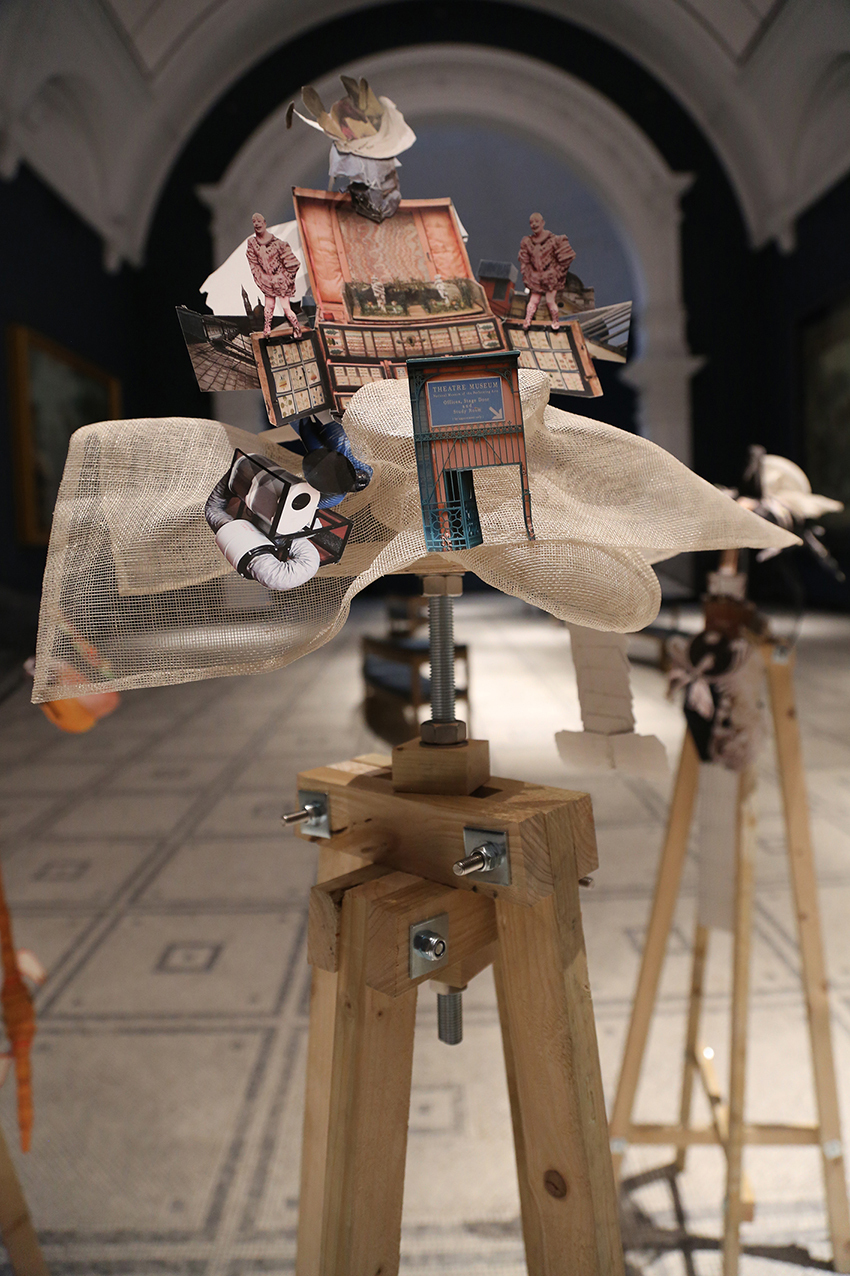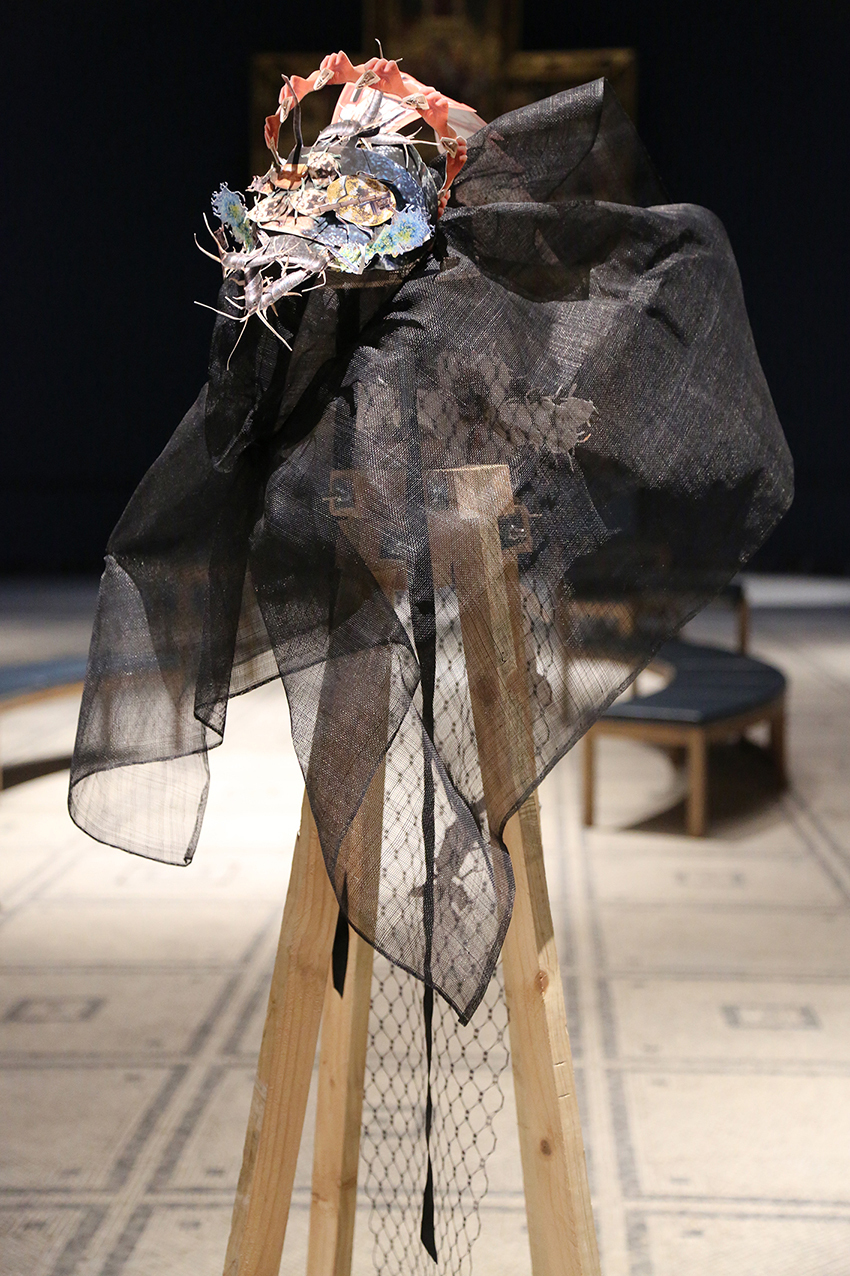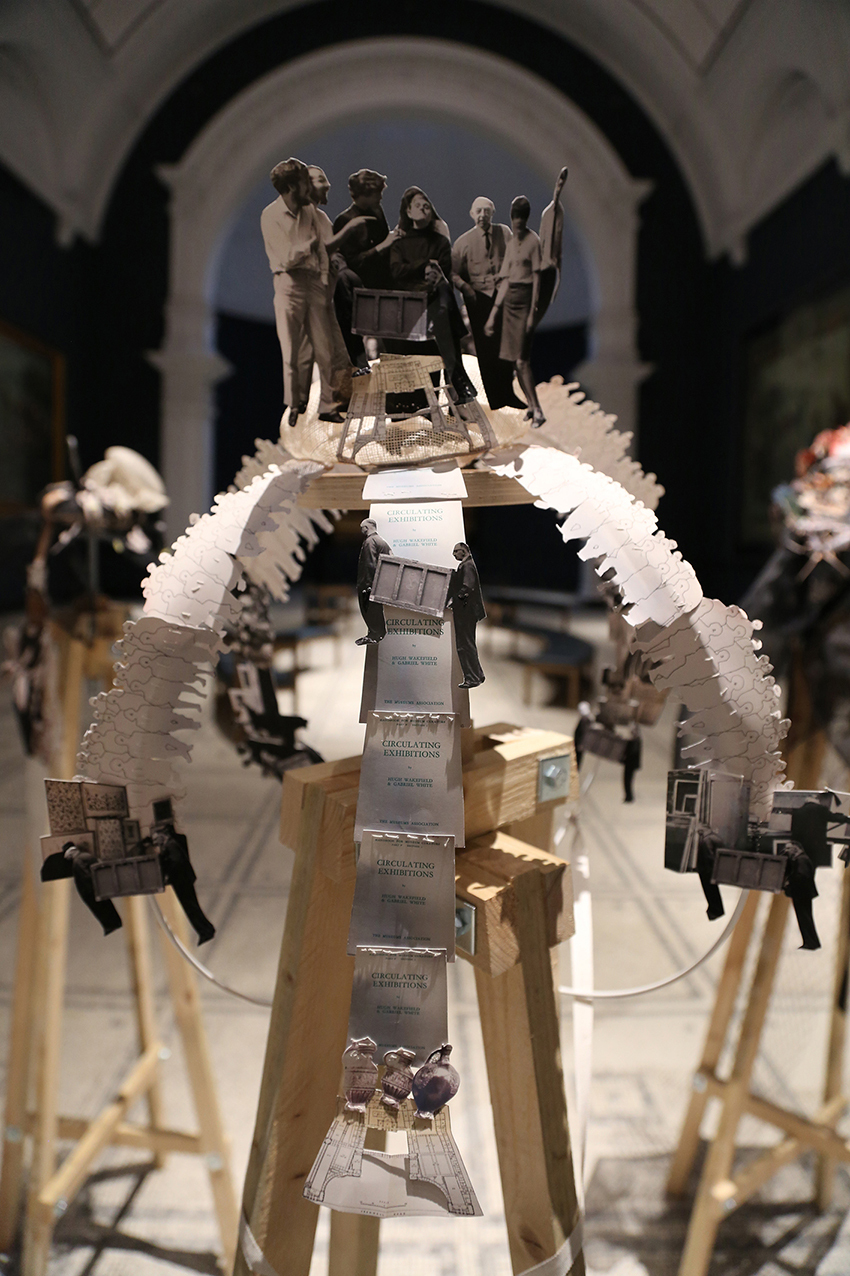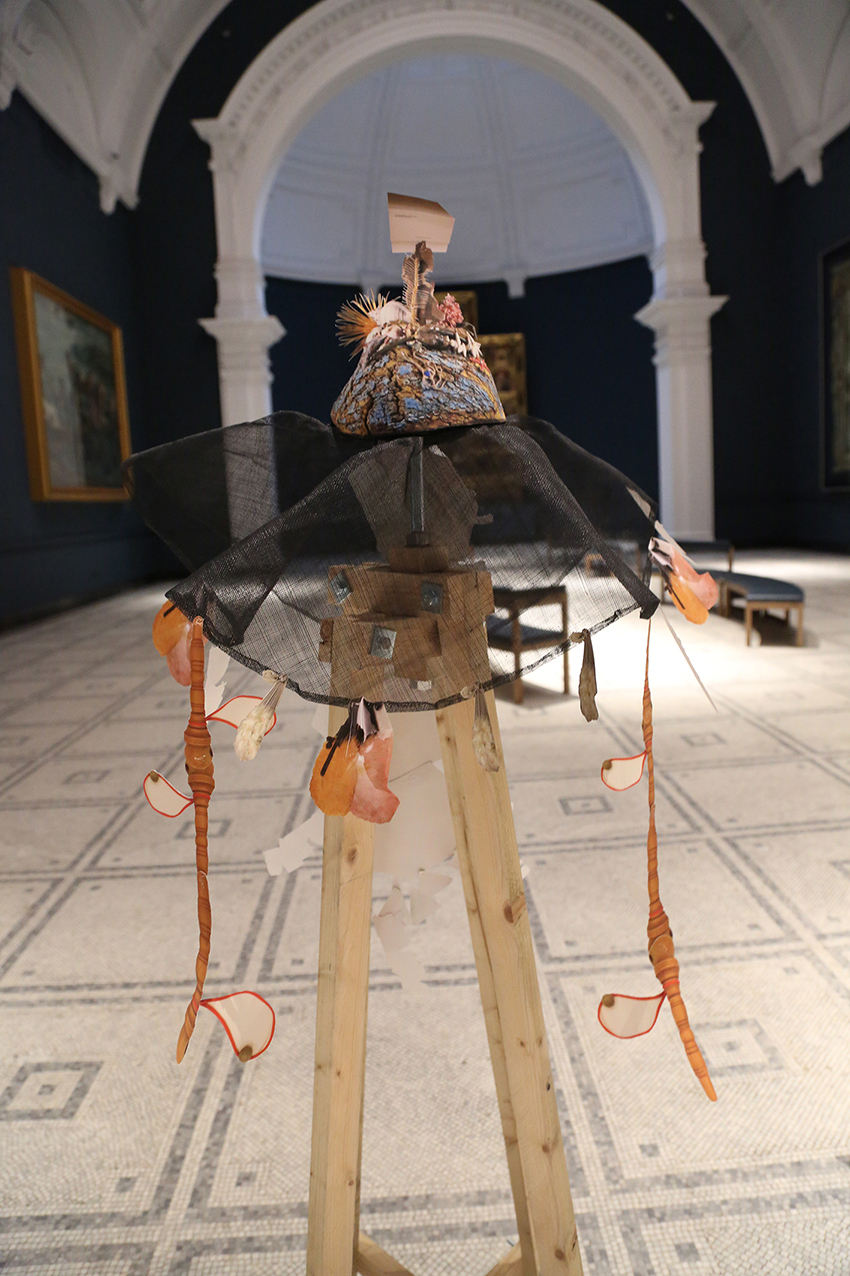 I began to speak to people who worked at the V&A in transportation, cleaning, conserving, acquisition, disposal, and pest management. I took photographs whilst talking and walking with them and when accompanying them on their work activities. Selected images from these became a series of 10 photographs, which I also used to make six headpieces, each of which developed around themes related to movement in the museum: circulation; bridging; infestation; performing; decompose/de-acquisition; and appearance. They were installed in the Raphael Cartoons in the V&A. A further series of six photographs show them worn by the people at the V&A with whom I had worked, photographed in front of objects, and in rooms and galleries of significance to them.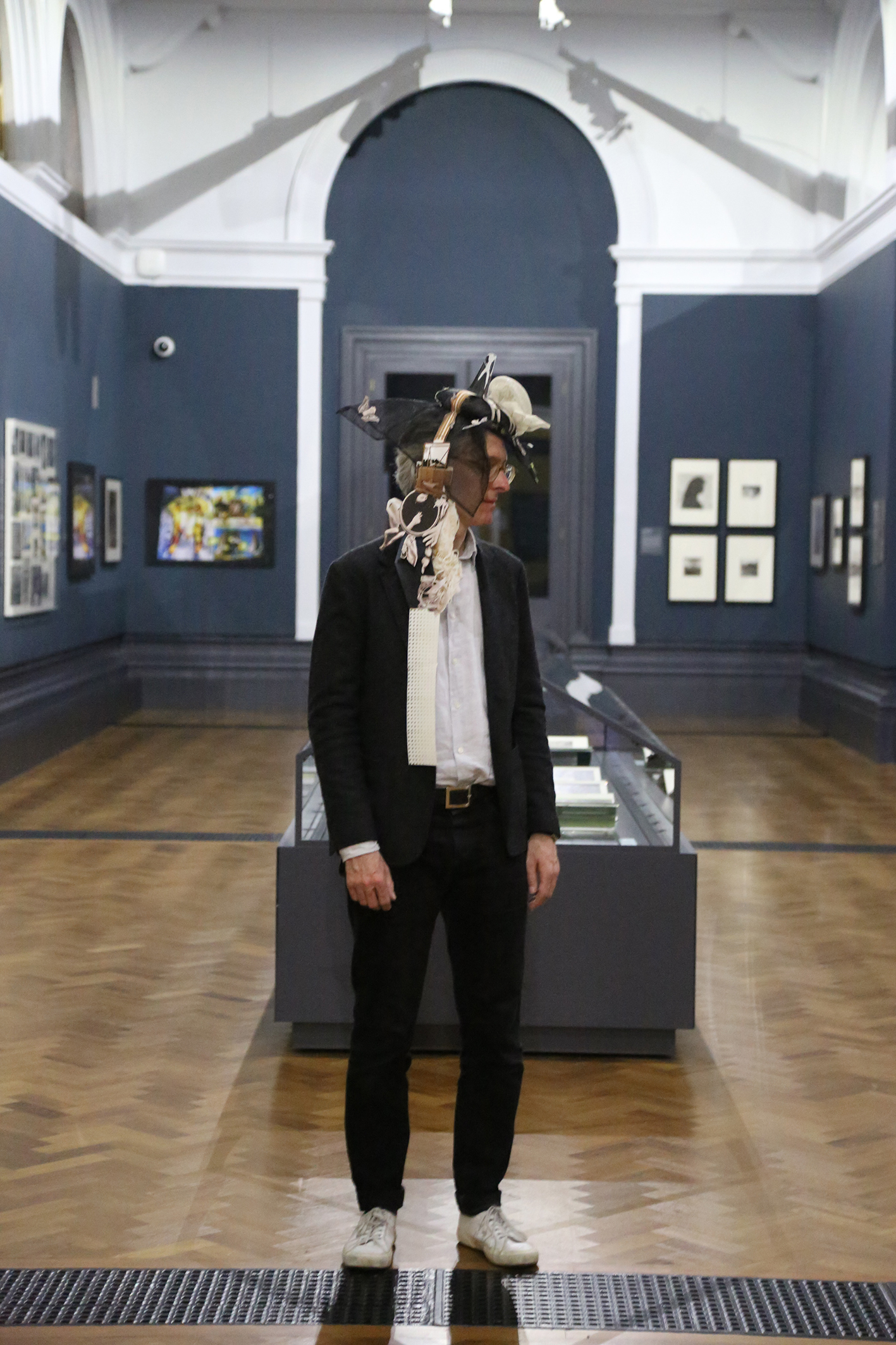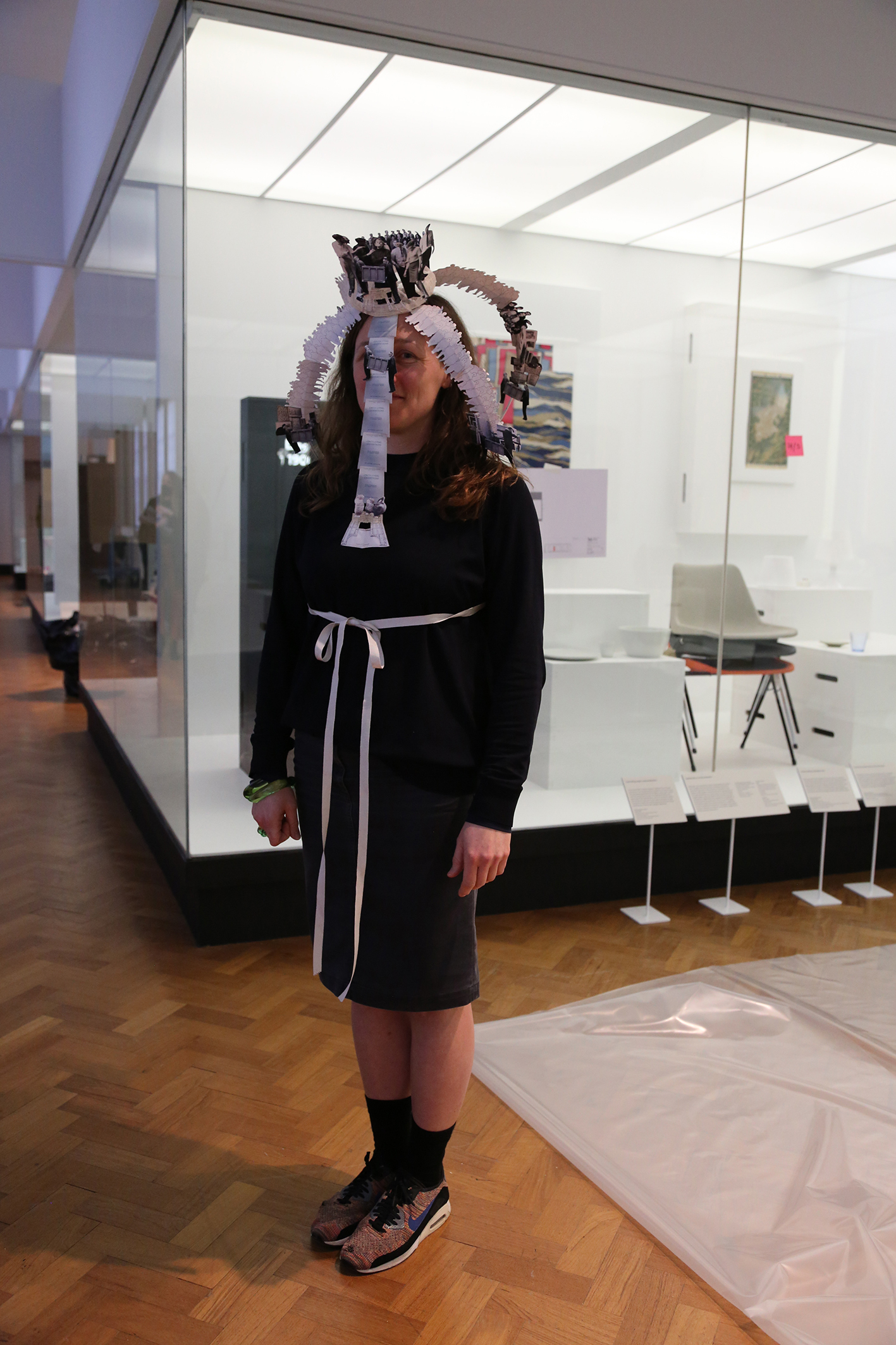 Series of 6 x C-Type Photographic Prints